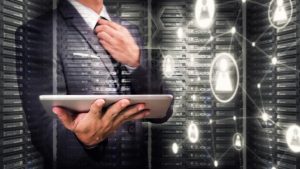 Tim Johnson, CEO of Mondo
OCT 2, 2017 @ 08:00 AM
In today's tech-driven marketplace, the companies winning new customers and expanding rapidly recognize IT departments as innovation centers that implement enhanced revenue-generation strategies. A fully developed technology team is an essential investment. Over the past few years, the importance of data has intensified. Companies are now relying on actionable insights uncovered from this information to determine a majority of business-related decisions.
After 13 years of working in the IT and tech staffing world, I have seen the impact that effective, data-driven tech teams — focused on streamlining and automating cross-departmental data and collaboration — have on the success of an organization. If you're looking to expand your business and drive growth through data analysis, here are the top five technology roles that you should be hiring for:
Data Scientist
Data analysis is the hottest skill set in tech right now, which is why it's no surprise that data scientists are the most in-demand role for large enterprises. It was also ranked No. 1 on Glassdoor's 50 Best Jobs in America report. These experts net some of the highest salaries in tech thanks to their invaluable role, which primarily consists of analyzing large stores of data to identify problems, solutions and opportunities. Salaries for data scientists are in the $130K to $210K range, according to our 2017 Salary Outlook research.
These are the go-to experts you rely on to collect, clean and validate your company's data to present the key findings to partners, investors and clients. The prioritization of hiring these experts points to the overall trend of companies of all sizes in various industries recognizing and investing in the value of their data stores.
DevOps Engineer
Another trend we have seen is the increase in demand for DevOps skills, especially those with DevOps engineering skills. With a specific goal to improve the communication and collaboration between software development and IT departments, DevOps engineers specialize in automating and streamlining the operations and processes of development teams in adherence with IT needs through an effective DevOps stack.
These experts evaluate the current use of the solutions and tools in your DevOps stack and ensure your infrastructure remains up-to-date as the stack evolves based on their recommendations. Their agile approach keeps your developers from wasting time on repetitive tasks and ensures your IT department's evolving needs are met effectively with minimal setbacks.
The responsibilities of this job include a blend of business analyst skills, a comprehensive understanding of the latest tech and software development expertise. For professionals with DevOps engineering skills, researchestimates that average salaries range from $115K to $250K.
UX Architect/Developer
While it's not a major departure from hiring trends we saw last year, user experience (UX) continues to be a top need for businesses looking to increase CTR, conversions and revenue. The difference this year is the focus on UX talent over UI talent. Previously lumped together, UX has shifted to become one of the prioritized tech needs of many organizations, relegating UI to the backburner of skill needs for now.
This is in large part due to the reliance on UX for website design and development, as most organizations today must have a website but don't necessarily need a separate app or interface. The high demand for UX architects and UX developers will continue into 2018 as companies look to differentiate themselves from competitors by integrating advanced and innovative UX components. The average salary range for UX architects is around $110K to $175K.
Data Engineer
A combination of two of the most in-demand tech needs — data analysis and engineering — the data engineer role has also become a core talent need for enterprises. This role's ability to design, develop, install, test and maintain complex and scalable data management systems makes it a top ROI contributor for companies with large or growing data stores.
Data engineers are directly responsible for preparing data for analysis to ensure that data scientists and other data-driven roles can pull enhanced, actionable insights from the vast amount of information they review. Skills in data engineering and analysis will continue to be in high demand as companies start collecting data from new, innovative sources such as IoT devices. Our research puts the average salary range of data engineers between $90K and $140K.
Software Engineer
Rounding out this list of the top tech jobs, now more than ever is the software engineer position. Software engineers have benefitted greatly from the surge in popularity of developing customized business applications or systems to improve overall business efficiency and productivity.
These experts often specialize in one or more areas of development and are fluent in the correlating computer languages and development environments, making them a valuable component of any tech department. As the trend of moving away from one-size-fits-all cloud solutions to the development of fully customized business software solutions continues, software engineers will maintain their ranking as one of the most in-demand tech jobs in the marketplace. Research estimatessalaries for software engineers range from $85,000 to $150,000.
In closing, the growth and continued reliance on new and emerging technologies for diverse business functions ensure that these tech jobs will continue to rank as the most in-demand roles to fill by forward-thinking businesses looking to expand. The trends we are seeing related to these roles — specifically, the growing demand for the ability to tell stories and provide insights through mass data analysis — will likely continue throughout 2018 and the years that follow.