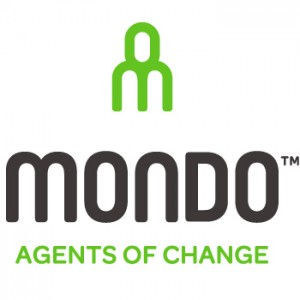 By Kate Maddox. Published on .
Top Hiring Areas for Digital Marketers Are Social, Content and Big Data
As digital marketing becomes increasingly important to business strategies, 80% of companies plan to increase their digital marketing budgets over the next 12 to 18 months, according to a study released Tuesday by Mondo.
The study, "The Future of Digital Marketing," was based on an online survey of 262 digital marketing executives at b-to-c and b-to-b companies.
Of those companies increasing their digital-marketing budgets, 40% said they would increase them between 5% and 10%; 32% said they would increase them between 10% and 15%; and 9% plan to increase them between 0% and 5%.
"One challenge that has been very prominent for digital marketers is the hiring of great talent, and companies are finally getting the budget to do that," said Laura McGarrity, VP-digital marketing strategy at Mondo, a technology and digital-marketing resource provider.
According to the study, the top hiring barriers are finding skilled talent (cited by 65% of respondents); the cost of quality staff (30%); attracting top talent (21%); retaining top talent (16%); and culture fit (26%).
"Turnover has been a really big issue," Ms. Garrity said, noting that the average tenure for digital marketing professionals is 12 months to 18 months. By comparison, average CMO tenure is 45 months, according to executive recruiting firm Spencer Stuart in a March 2014 report.
"There is such high demand and it's such a new space — people are hopping around to find the best jobs," she added. "It is a candidate's market, particularly in digital marketing."
The top skill sets companies are hiring for this year are digital/social (54%), content creation (44%), big data/analytics (33%) and mobile strategy (30%), Mondo found.
More traditional marketing skills are lower on the list. Only 24% of companies plan to hire marketers for creative services, and 22% for product/brand expertise.
"Every week or every couple of weeks there is a new technology emerging," Ms. McGarrity said. "People with a very specific technical skill set — say an Eloqua expert — are few and far between."
The study also asked marketers which digital platforms will drive customer engagement in the future. It found that today, mobile is seen as a key driver of customer engagement by only 24% of respondents, but in the next three to five years, that will increase to 70%.
Video will increase as a key driver of customer engagement from 13% today to 61% in the future; and social will increase from 38% today to 49% in the future.
Another finding was the shift to a more "elastic" workforce, defined as a combination of permanent and freelance or contract workers.
"One big thing we're seeing is the shift from a permanent workforce to more of a contract and freelance workforce," Ms. Garrity said. "This is a shift. Marketing has not traditionally been about hiring contract resources."
Today, 42% of companies are made up of 100% permanent workers, while in the next 12 to 18 months that is expected to decrease to 23% of companies, the study found.
And while only 1% of companies are now made up of a 50/50 mix of permanent and contract workers, that is expected to increase to 30% in the next 12 to 18 months, according to the study.